What is the Cut of a Diamond?
The Cut of a diamond is commonly confused with shape. When we talk about the grading of the cut of a diamond, we are actually referring to how well the cutting process was done to turn a diamond rough that came from the mine to the finished shiny sparkly diamond worthy to be set on a piece of precious fine jewellery. 
The cut quality is very important in yielding a beautiful diamond because a well-cut one maximizes the amount of light that enters the diamond, optimize how it refract and reflect the light back out through the top of the diamond, which is the angle where a jewellery is mostly viewed from. This is when you see beautiful flashes of lights dancing when you move the diamond, the sparkles and fire which makes diamond mesmerizing. In contrast, a poorly cut diamond will not reflect light as effectively, making it appear dull, lifeless and look smaller than it should be.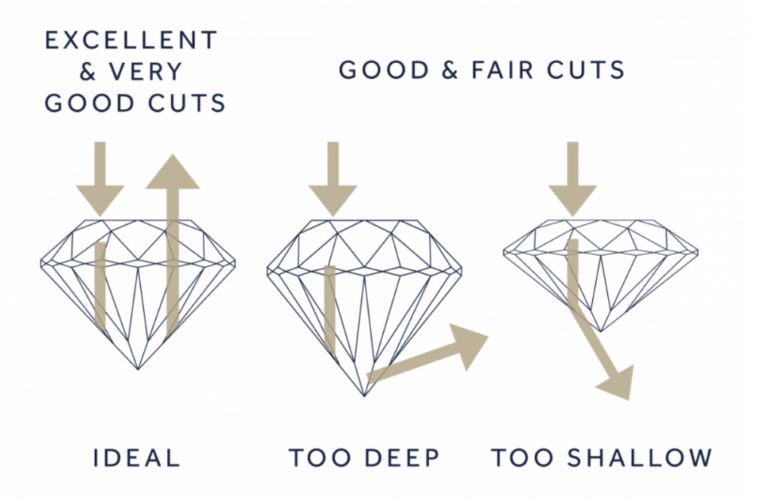 Photo source: Taylor & Heart
The cut grade of a diamond is based on three main factors: proportions, symmetry, and polish.
Proportion
The proportions of a diamond refer to the angles and dimensions of the diamond's facets, 
Symmetry
The symmetry refers to how precisely the diamond facets have been cut and how well they line up with one another across the whole diamond. 
Polish
The polish of a diamond refers to the quality of the diamond's surface and how well it has been polished to remove any blemishes or scratches on the surface of each facet.
The Importants of Cut
Cut has a significant impact on the diamond's overall beauty and value. A well-cut diamond is not only more attractive and valuable, it also affects a diamond's durability. A well-cut diamond is less prone to chipping and breaking.
How is the Cut of a Diamond Graded?
The cut of a diamond is graded on a scale of Excellent, Very Good, Good, Fair, and Poor in the GIA (Gemological Institute of America) diamond report.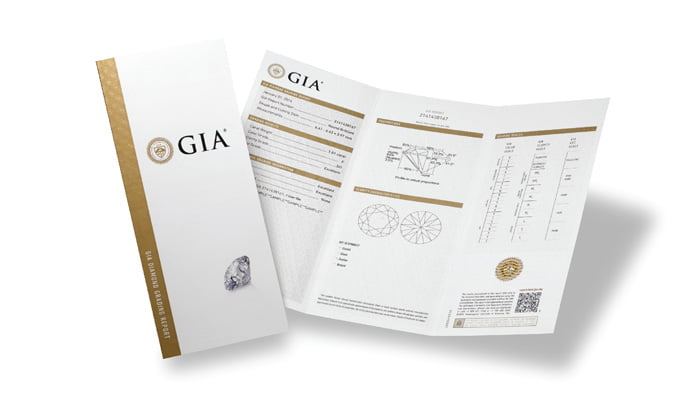 Photo source: GIA