Complimentary Jewewllery Cleaning Service
We at La Vie Joailier take pride in bringing you jewellery that will be cherished and last for a lifetime. We understand that to keep them looking their best, even if you are mindful when wearing and storing them, they may still need some occasional attention such as cleaning. Generally, we recommend bringing the jewellery pieces back to us and we will provide free cleaning and jewellery inspection service in Hong Kong. However, due to geographical or timing constraints, you may wish to clean the jewellery yourself.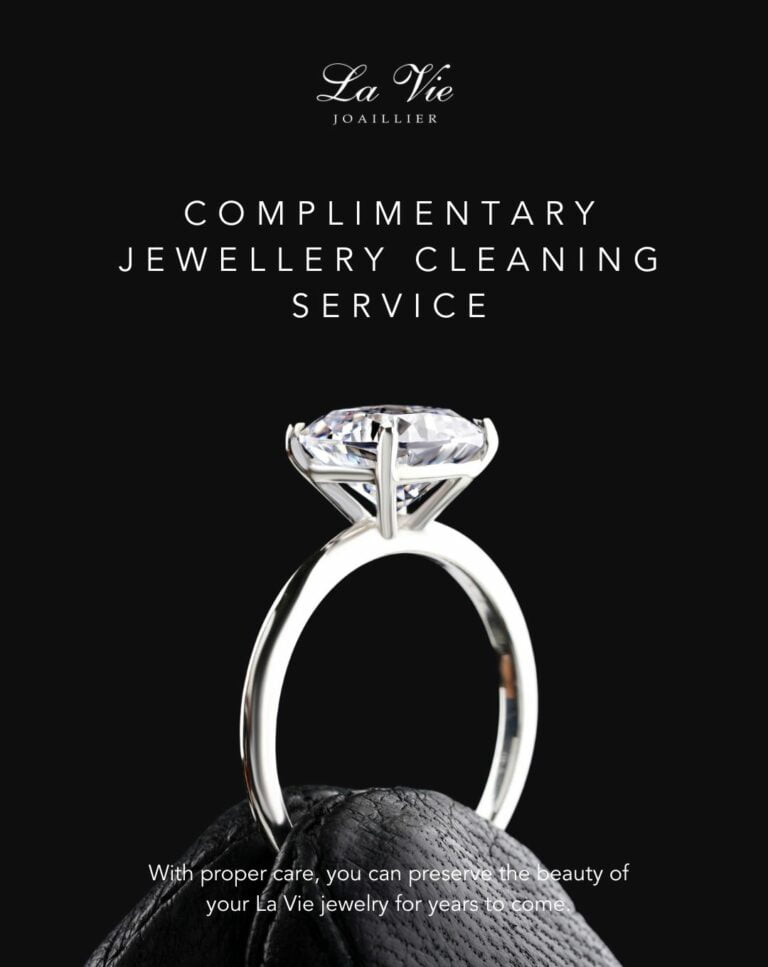 Jewellery Cleaning At Home
Clean your jewellery with mild hand soup and rinse clean in luke warm water before drying with a clean towel.

To preserve the jewellery's beauty, it is advisable to keep it away from perfumes, detergents, alcohol, lotions or creams, sun-tan lotions. Keep away from extreme heat, especially at the beach as the sun and salt may lead to damages.

Our jewelleries are made with 18k gold metal. It is advisable to be gentle and treat the piece with care and avoid direct impact and sharp objects.

If a piece has been rhodium plated and frequently worn, you may wish to restore its lustre and shine after a few years. Feel free to send us an email for advise on re-plating. We may even do it for you free of charge.

Store your jewellery in a soft pouch or case to prevent it from scratching or simply keep it in the original packaging we have thoughtfully created for you.